Are you interested in gaining insight into the perspective of restaurant owners regarding the dos and don'ts in their establishments? Maybe you've had an experience where you noticed certain aspects were not being adhered to during your recent dining outing, and you'd like to share your observations. Well, you're in the right place!
Restaurant owners are immersed in the world of hospitality daily, and as a result, they possess invaluable knowledge about what practices are effective and which ones should be avoided. They have a deep understanding of how to efficiently manage a kitchen, create a delightful dining experience for customers, and maintain profitability. In this article, we will uncover some of their shrewd advice and offer practical guidance for individuals who may have encountered issues during t heir dining experiences. Whether you're a restaurant enthusiast looking for insider tips or someone with feedback to share, we welcome your participation in this informative discussion.
1. Add value to your location before you open.
One of the smartest decisions you could make when opening a restaurant is to locate in an up-and-coming neighborhood.
Not only will your establishment stand out amidst the plethora of dining establishments already within range; however – it will also reap additional benefits! According to Heather, owner of Jackson's, "Our location is situated within walking distance from Cheesecake Factory and many other eateries.
This makes it a prime choice for those seeking delicious meals within close proximity to their abodes.
When choosing the right location for your new eatery venture, it's essential to consider its accessibility as well as its potential traffic flow.
2. Host a soft opening or hold off on opening until you are ready.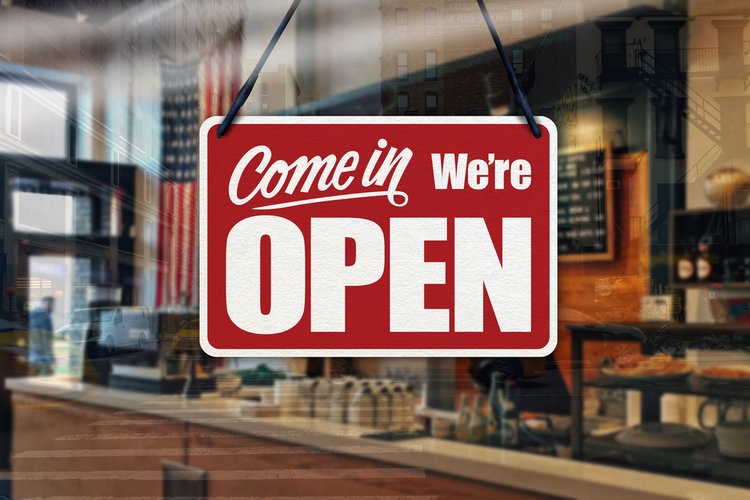 If you have zero experience in the restaurant industry, it can be wise to take your time before opening. Opening too soon may hinder your ability to bring out the ideal ambiance and experience for patrons.
It is important that we clarify that a soft opening is an opportunity for business owners to evaluate their establishment and get acquainted with its capabilities; it does not necessarily entail making any significant changes or appearing publicly.
At its core, a soft opening is a test before the actual grand opening – this approach allows them to gain valuable data on their operations while still providing guests with an enjoyable dining experience.
3. Open and operate your restaurant at the lowest possible cost.
While it may appear self-evident, it's worth emphasizing that the most financially efficient approach to launching a restaurant involves beginning with a limited investment and gradually expanding. By commencing your restaurant venture with a modest amount of capital, you can follow a strategic path where, after recuperating your initial expenses, you can reinvest your earnings into growth. This strategy mirrors the way prosperous businesses expand, whether through acquiring additional properties or enhancing their sales capacity.
Starting small serves as a prudent method for mitigating financial risks associated with restaurant ownership. It allows you to test your concept, build a loyal customer base, and fine-tune operations before committing significant resources. Once your restaurant proves its viability and profitability, you can incrementally upscale, ensuring a more sustainable and secure path toward long-term success in the competitive culinary industry.
4. Over-staff your kitchen to save on hiring and wages.
It's a common misconception that overstaffing in your kitchen can help save on labor costs and overhead. However, this is not the case! The only way to counteract these expenses is by raising prices – which inevitably leads to an increase in customer satisfaction rates.
Overstaffing can also negatively impact customers' perceptions of your establishment as well as create issues for them when it comes time for service. This can manifest itself in inexperienced servers tripping up steps or forgetting orders altogether; however, if things don't run smoothly during service then you may see patrons becoming frustrated and potentially leaving without finishing their meals!
Make sure you're properly staffed with experienced chefs who have paid their dues in the industry, ensuring they are all highly trained and understand proper procedures.
5. Sell food only at low cost (fake value) so you can keep prices low.
It's hard to deny that restaurants often come under the scrutiny of cost-conscious eaters. This can be a boon when it comes to earning profits; however, many owners neglect its potential pitfalls as well.
The conundrum is that by artificially constraining costs like labor or food items, restaurant owners can create attractive prices without losing much in total sales volume. In fact, putting less emphasis on overhead can often lead to increased revenues!
However, if we take a closer look at those delicious meals being served by your establishment, it is likely that they may not be all that inexpensive. On top of that – they may even be too pricey!
6. Focus on non-food items that may bring in more customers (like coupons
In today's world, promotional strategies have become more integral than ever. From social media posts to discounts on certain items or even customized menus to ensure patrons take advantage of them – there are countless ways that businesses can attract new guests into their establishment across varying channels.
Pro tip: Make sure to utilize all available avenues for increasing customer traffic and making it easier for them to experience your restaurant! Utilize social media platforms like Facebook, Instagram, and Twitter as well as pay-per-click advertising campaigns to maximize exposure for your business and generate leads at the same time.
Additionally, consider providing incentives such as free food or money-off vouchers when customers make reservations.
etc).
Investigate the niche. Discover your target customers' desires and aspirations: What would motivate them to patronize your establishment?
This is a crucial step in creating an effective marketing strategy, as it will help you formulate just what services or products are most likely to appeal to that demographic.
Don't forget about potential pitfalls, either! It's important to be cognizant of potential explanations for why restaurants could fail – both locally and nationally – so you can take appropriate action if any issues arise.
7. Don't think it will just get better as time goes on!
In the grand scheme of achievement, success should be viewed as a marathon rather than a sprint. It's a continuous journey where, at some point, the pieces of the puzzle will seamlessly align, making your path appear effortless. However, it is vital to maintain an unwavering focus on your end goal and retain a sense of urgency.
Throughout this journey, obstacles and setbacks are inevitable. Yet, it's crucial to remember that these are fleeting challenges on the path toward ultimate victory. These temporary hiccups might test your resolve, but they are not insurmountable.
Success is akin to a long and demanding race. Patience, persistence, and resilience are your trusted companions. When faced with adversity, remember that it is merely a chapter in your story, not the conclusion. The finish line awaits those who remain committed to their aspirations, despite the hurdles. Stay dedicated, for the journey may be arduous, but the destination is worth every step taken.
8. Don't be afraid to close early or cut back hours if things aren't going well.
Few things are as demoralizing as finding yourself at the lowest point of your business's profit potential. When confronted with the challenges of a sluggish sales month or the struggles inherent in the early stages of a startup, it's essential not to shy away from bold actions aimed at securing success, even if these actions involve downsizing your operations.
For instance, if you typically offer appetizers exclusively during lunch and dinner hours, consider expanding your offerings to include breakfast service. Morning customers may appreciate a lighter, lower-calorie entrée option, and this adaptation could prove advantageous for both your business and its patrons.
In times of adversity, adaptability and innovation are your allies. Embrace change and be open to unconventional strategies to revitalize your business. Remember, it's during these challenging moments that your willingness to take bold steps can ultimately steer your enterprise toward brighter horizons and renewed prosperity.
Conclusion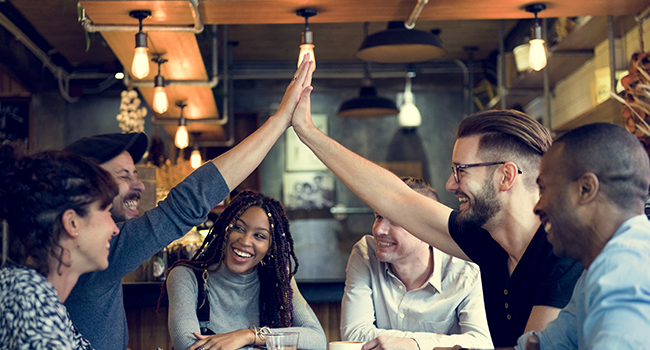 Ultimately, the path to success as an owner is a personal journey. Thus, it's up to you whether you choose to open a restaurant or not; whether it's an ideal business opportunity for you or not.
Regardless of your decision, it is essential to first understand what your strengths are and pinpoint where those areas of expertise lie. Ultimately, success within the restaurant industry lies in identifying one's own strengths and capitalizing on them! When it comes to running a successful restaurant, there are certain things that owners should do and others that they should avoid.
One important aspect to consider is the smooth running of service. Inexperienced servers can lead to mishaps like tripping or forgetting orders, which can frustrate patrons and even result in them leaving without finishing their meals. To prevent this, it is crucial to have a properly staffed team with experienced chefs who understand proper procedures.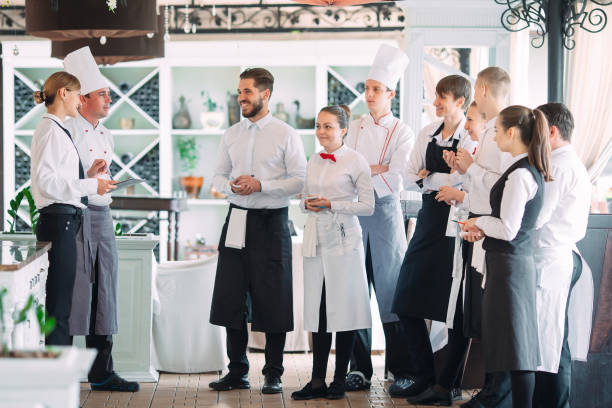 Additionally, many restaurant owners focus on selling food at low costs to attract cost-conscious eaters. While this can increase profits, it's important to be mindful of the potential consequences. By artificially constraining costs, the quality and pricing of meals may suffer. Therefore, finding the right balance between affordability and quality is key. Another strategy for attracting customers is focusing on non-food items like coupons or utilizing social media platforms for promotional purposes.
Understanding your target audience's desires and aspirations will help guide your marketing strategy and ensure you offer products or services that appeal to them. It's also essential to be aware of potential pitfalls that could cause a restaurant to fail and take appropriate action if needed. Finally, success in the restaurant industry requires perseverance and adaptability. There will inevitably be bumps along the way, but maintaining a sense of urgency while being open-minded about making necessary adjustments can lead to eventual triumph.